Health and Wellbeing Survey Closing Soon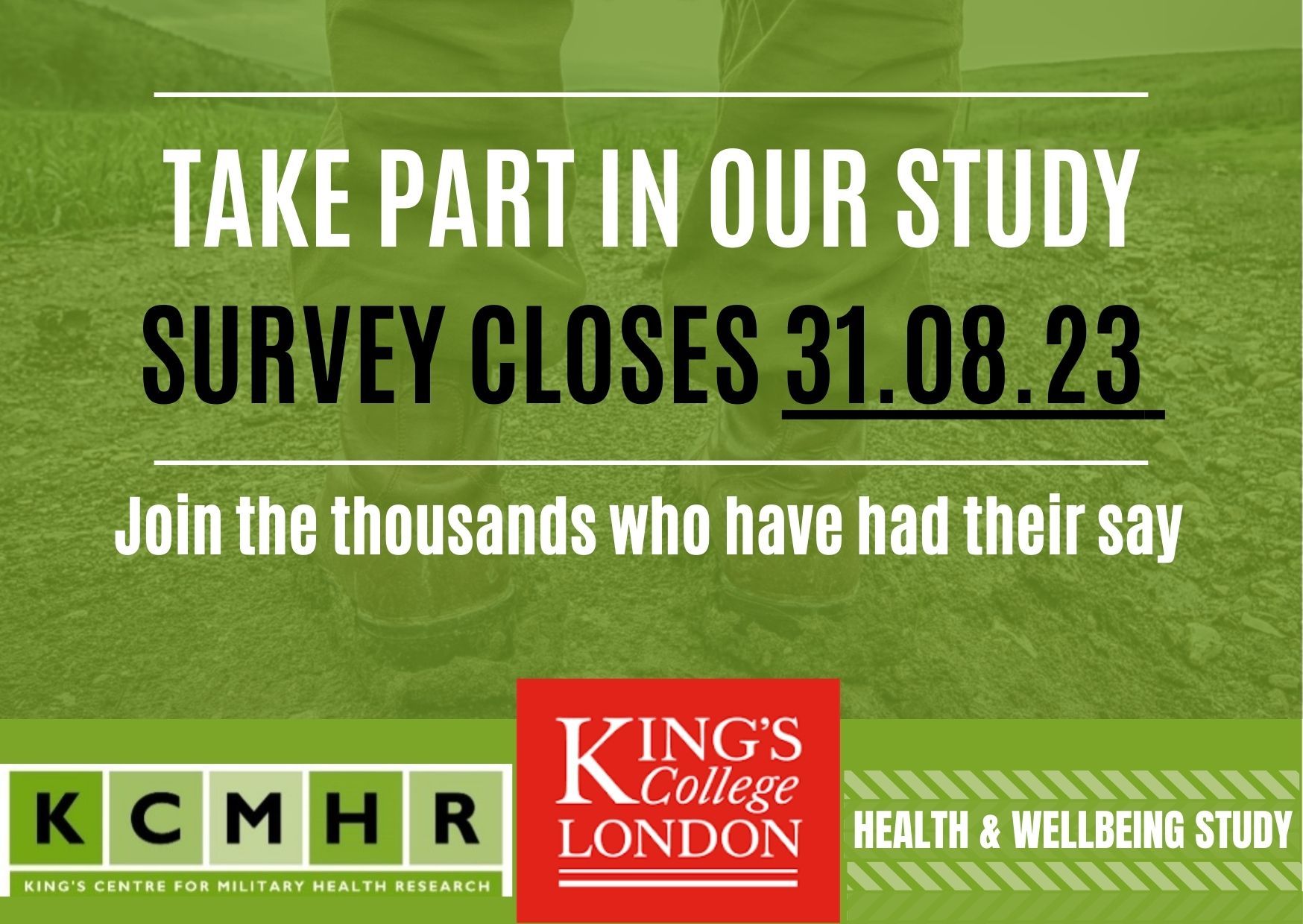 Thank you so much to the thousands of serving and ex-serving personnel that have responded so far. For those of you who haven't yet, but would like to, there is still time – but the survey closes soon! Make sure your voice is heard.
CLOSING DATE FOR SURVEY RESPONSE: 31.08.23.
You are eligible to take part if you took part in the Health and Wellbeing survey in Phase 3 back in 2014-2016. We have been in touch with participants over the last 18 months by email, text, post and telephone, but we may not have reached some people.
To take part please email us at [email protected] with your name and we will send you back your unique survey link. You can also call us on +44 7723 476249. For more information on the study please see the website.
Once we have closed the survey, we will be analysing the data and plan to release the findings in late Spring 2024. We will be sure to let you know when the paper is out and are planning webinars, newsletters and bitesize content to help to explain what we've found.
For updates on this study and other work being conducted at KCMHR please follow @kcmhr on Twitter, take a look at our most recent blog posts or join our mailing list.