Launch of Report 'Assessing the mental health and wellbeing of the Emergency Responder community in the UK'
A road traffic accident, a fight in town, someone missing whilst out hiking, or a person in trouble swimming off the coast – these are all the types of events that call operators, police, fire, ambulance and volunteer organisations such as mountain rescue and the RNLI, might be involved in as Emergency Responders (ERs).
When we think of ERs, we think of events like these, we think of the constant, potentially traumatic incidents they are called out to and how that must impact their mental health and wellbeing.
One key finding from our report launched today, 'Assessing the mental health and wellbeing of the Emergency Responder community in the UK' , is that although operational incidents undoubtedly impact on ER's mental health and wellbeing, ERs actually report that organisational stressors have a greater impact, including on their family life and relationships. In other words, factors such as intense workloads, poor management, staff shortages and burnout may prove greater stressors than the typical traumatic events they may see.
"People automatically pathologise and think about the worst cause of trauma that they can imagine. And it's actually not that, predominantly the fire and rescue services, the police certainly and ambulance certainly have higher levels of occupational stress... but actually they're quite a healthy resilient bunch" (ER Interviewee)
This finding is important for government policy and ER organisations, as they may not have control over operational incidents but they can assess how organisational structures and systems can help or hinder their employees and volunteers, and as a whole sector can start to address how support is integrated across government, institutional, and charitable provision to make the most of the resources available.
In this project, we conducted a systematic review of published research assessing ERs and their family's mental health and wellbeing; we conducted interviews with ER organisations and a desktop review of mental health and wellbeing provision in the sector.
The work was funded by The Royal Foundation of The Duke and Duchess of Cambridge as part of the organisation's ongoing work to support the ER community. The project was carried out in partnership between the King's Centre of Military Health Research (KCMHR), King's College London and the Centre for Policing Research and Learning (CPRL), at The Open University.
The report tackles issues such as who should be considered an ER, what are the main mental health and wellbeing problems experienced by ERs and what is the current landscape of mental health and wellbeing provision. We also assess where the current gaps are in research and service provision, what the scope for improvement is, what the barriers and facilitators are to improve the provision, and finally what the mental health and wellbeing needs of ER families are.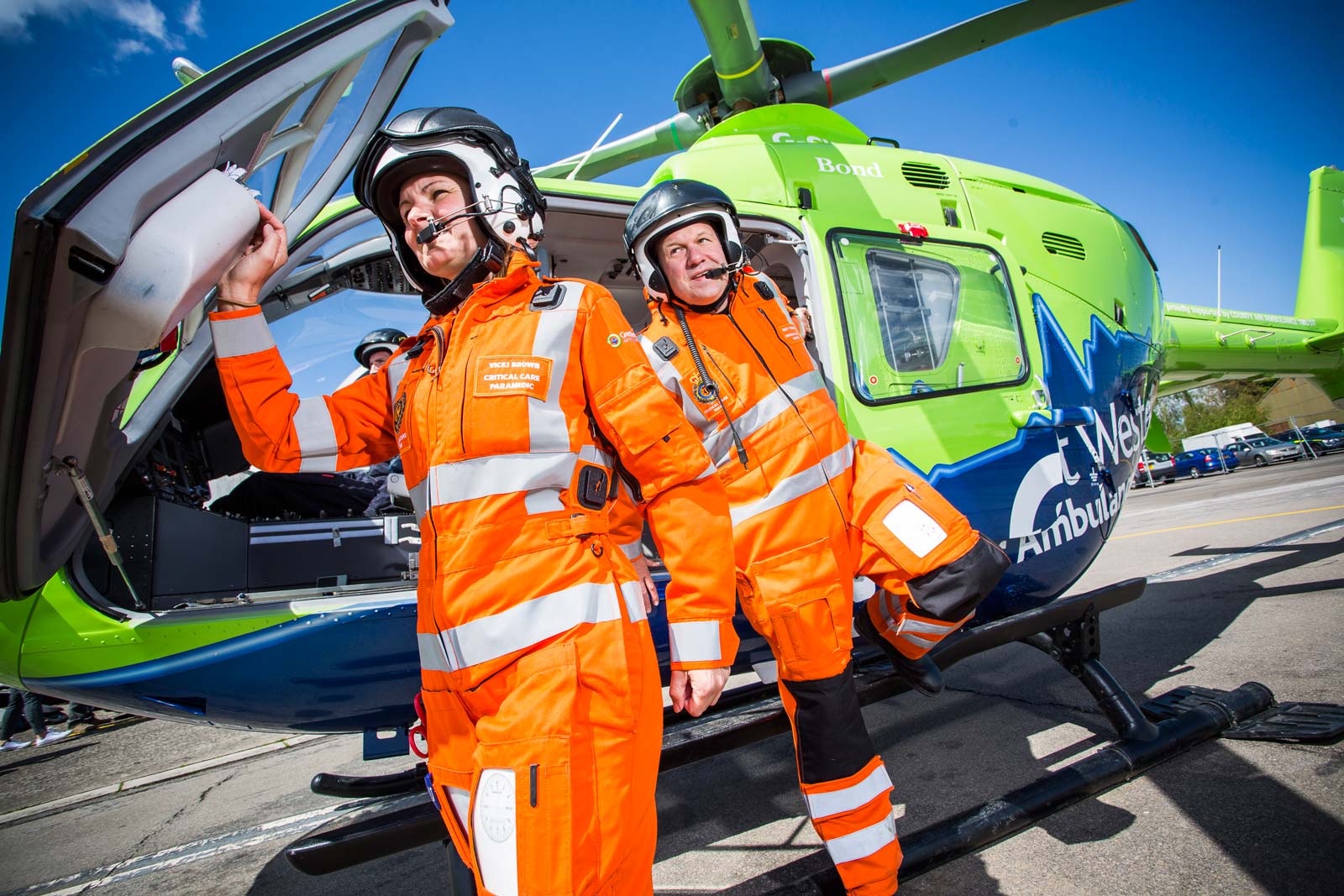 Another key finding was that UK ERs may experience more mental health problems, such as depression, anxiety and Posttraumatic Stress Disorder (PTSD) compared to the UK general population. However, it is difficult to draw robust conclusions about the mental health and wellbeing of ERs because the majority of UK research in this area has not been based on representative samples.
Our work also found a huge amount of activity regarding the provision of wellbeing support and programmes within organisations and across the charitable sector. But this support was regionally varied, difficult to navigate, and often was not evaluated in terms of its impact and benefit.
Whilst our work was done pre-COVID-19, the results of our work really demonstrate the need for focused attention on the mental health and wellbeing of ERs into the future, especially with the added extra pressures of COVID-19.
This project was complex and challenging but we have found it exceptionally rewarding in everything that has been learnt and the partnerships that have been made. There were many facets of the project - partners, interviews, meetings, engagement events, and so many findings across the different project activities to integrate. We are really pleased with the finished product and we are extremely grateful to all the ERs that gave their time to contribute to this work, helping to shape our findings and recommendations. We note specific thanks to our ER interviewees, our Research Steering Group and the Royal Foundation Stakeholders Group. One result of this work has been new collaborations and relationships across branches of services, frontline workers, researchers and policy makers. In making sense of the current landscape, we believe there is a huge amount of good work to build on, and it is important that crucial gaps have been identified in research and service provision which can be addressed in the future.
We hope that the Emergency Responder Conference held in January 2020 was a good first step in maintaining momentum and we aim for the recommendations in the report to be discussed widely and worked on by many different organisations to make a positive difference for ERs and their families.
The full report can be found here www.kcmhr.org/erreport2020-mentalhealth-wellbeing/
For more information on the project please get in touch with KCMHR on [email protected] and follow KCMHR twitter @kcmhr & CPRL twitter @OU_police_res